Section clearing services
Has your garden become overgrown? Is it impossible to see where the weeds finish and the garden begins? Auckland has a great climate for plants to thrive, and that includes weeds! Tending to a garden or backyard can be heavy, time-consuming work. We know how labour intensive this job can be and at Sharper Cut Lawns we have the expertise to make a daunting task possible. Our section clearing services will pave the way to the garden make-over of your dreams, or freshen up your old one!
At any time of the year, section clearing is done here!
Spring is the ideal time to start garden clearing. The soil isn't too wet from winter rain and not too dry and compact from the summer's heat. However, no matter the time of year, we're here to help with your section clearing needs. Yards and gardens come in all different shapes, sizes, the density of vegetation and overgrowth and we can clear it just the way you have in mind. We don't stop at garden & bush clearing or green waste removal  – we also offer garden care once the area has been cleared. If you would like a new lawn we can establish, maintain and keep it looking great!
Why section clearing?
Section clearing is of benefit to you, your home, and soil health. When you look at your overgrown garden do you feel relaxed? If not, our services will give you the peace of mind you're after. 
If you're aiming for a garden renovation, this is the first step to any garden plans you may have. If you want a tidy up to reveal a garden hidden underneath, we've got you covered. Your home will look tidier and the health of your soil will increase as it is moved, keeping it limber and oxygenated. From the time of assessment until the day your new cleared and clean area is revealed, we will deliver friendly and professional service.
Putting off that garden make-over?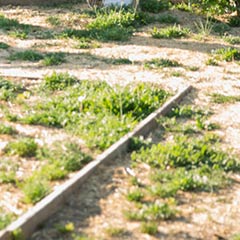 Take the first step towards your new garden or renovation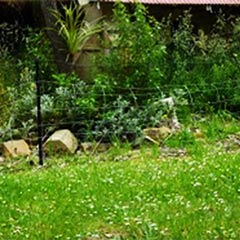 Weeds are no match for us! Reveal that hidden garden underneath
Is the job too big to tackle alone?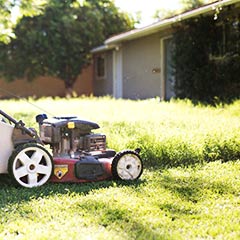 We have the expertise and equipment to tackle any job of any size.
Section Clearing in Auckland.
Need your Lawns Mowed and the Garden refreshed?  And don't have the time, tools or expertise to do it yourself?  Give us a call
We can provide a
regular mowing service, tailored to suit

 
and designed
to
keep your lawns and property looking tidy and well presented.
Whether you are after a one-off, quick grass cut before new tenants move in, some interim maintenance while you're away on holiday, or more regular lawn-maintenance & gardening services, let us show you why Service King's is the best and most trusted Lawn Mowing and Gardening Service in Auckland.
We are dedicated to satisfying our customers.  Our staff are all fully trained, insured and police checked, so your lawn and your property are in safe hands.
Our experienced team is proud to provide exceptional residential lawn care services for your home, and commercial lawn care services for businesses.