Professional hedge cutting services
Revamp your home and garden from ordinary to spectacular with clean cut or shapely hedges. Regular hedge trimming can be a feat – time, tools, equipment and dedication are essential for hedge upkeep. This is where we can help! You can count on our hedge cutting services team to do the job (and do it right!) with quality workmanship. Our business ethos is to deliver exceptional results.

We provide a complete hedge trimming service
Leave your shrub and hedge maintenance jobs to us! Throughout the year we are available to cut back or shape up hedges that need a tidy. Whether it be griselinia, michelia figo, photinia, whatever the hedge we can do it. 
Regular hedge trimming is recommended once or twice a year, but depending on the type of foliage, thrice a year can be sufficient. This keeps your hedge or shrubbery looking its best. Most pruning can be done from the ground using extendable equipment, however, large hedges can be hazardous with ladders and specialist hedge trimmer equipment required. No matter the shape, size we can provide a complete and quality service.
Hedge trimming benefits
Hedges are a great option creating a natural boundary for privacy, keeping out noise, pollution or wind. We take these factors into consideration when looking at the overall goal you have for your hedge.
A good hedge is also aesthetically pleasing, more sustainable and environmentally-friendly than manufactured fences. A tight hedge or well placed topiary looks smart and sophisticated and adds value to your home. 
With this in mind, we can match our equipment and expertise to the expectations you have for your hedge. We'll pick up and take the clippings with us leaving the site clean and tidy. From start to finish, you won't have to worry about a thing!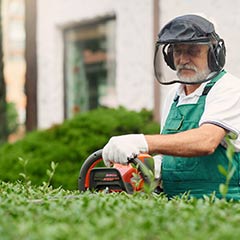 Are your hedges overgrown or needing a reshape? We can trim them back or shape as you desire with quality workmanship.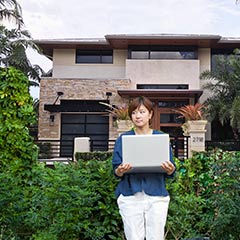 Can the neighbours see straight through your patchy hedge? Increase hedge density with regular trimming.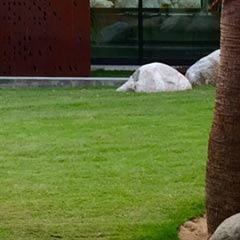 Boost roadside aesthetic and property value with manicured hedges or topiary.
Hedge Trimming in Auckland.
Need your Lawns Mowed and the Garden refreshed?  And don't have the time, tools or expertise to do it yourself?  Give us a call
We can provide a
regular mowing service, tailored to suit

 
and designed
to
keep your lawns and property looking tidy and well presented.
Whether you are after a one-off, quick grass cut before new tenants move in, some interim maintenance while you're away on holiday, or more regular lawn-maintenance & gardening services, let us show you why Service King's is the best and most trusted Lawn Mowing and Gardening Service in Auckland.
We are dedicated to satisfying our customers.  Our staff are all fully trained, insured and police checked, so your lawn and your property are in safe hands.
Our experienced team is proud to provide exceptional residential lawn care services for your home, and commercial lawn care services for businesses.